CRÈME MAINS DOUCEUR
Hands are exposed to much more daily aggression than faces, and really deserve special attention. They can be key beauty attributes, and need to be pampered all year long!
Reach for this comforting, non-greasy, melt-in cream at any time of the day, to provide the hands with the moisture and nutrition they need, soften the cuticles and strengthen the nails.
It protects the skin against daily aggression with a formula that has been specifically tested under cold conditions to intensely nourish the most dried out and weakened hands during the winter.
Learn More
PEELING OXYGÉNANT DÉPOLLUANT
Rediscover your skin in a fresh light – it'll feel like new!
This peeling mask with its triple action – oxygenating, detoxifying, and neutralising pollution – injects new vitality to dull, choked skin.
Its pink gel transforms into a white foam that evaporates on the skin, removing the impurities and pollution coating your skin day after day and dulling its natural radiance.
The delicious, delicately fruity fragrance evaporates on the skin to envelop it in a cocoon of softness and wellbeing.
Learn More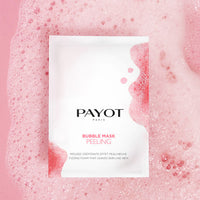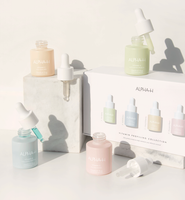 Alpha-H Vitamin Profiling Kit 15mL x4
The innovative Vitamin Profiling Collection from the skin care experts at Alpha-H gives you four different ways to supercharge your skin and address its ever-changing needs. Recognising that your beauty solutions must be tailored to your age, skin type, situation, and lifestyle, Alpha-H created a flexible skincare kit to transform your skin routine and deliver ideal results.
The Vitamin Profiling Collection houses four 15 ml vitamin facial oils. Use one or more to easily customise your beauty skin care regimen to how your skin feels on a specific day. It's the perfect system for those who want to experience the benefits of various vitamins and tackle skincare concerns head-on.
LEARN MORE

Was just treated to an extremely relaxing and comfortable candle massage by the lovely Peri. Highly recommend for her technique, professionalism, knowledge and attention. I feel a million dollars! Thanks so much!

Shareene
In my opinion this is the best salon in Toowoomba. Professional staff, amazing products and excellent service. I have used countless products and had several different treatments here and all of them were exceptional. I would never dream of getting a brow wax anywhere else and my new favourite is the lash lift! Definitely something that must be tried!

Gabby
Nothing short of a beautiful experience. The beauty bed has been a favourite for years and will continue to be for many more to come. Do yourself a favour and book an appointment with Amy & her experienced team. You won't regret it!

Anita