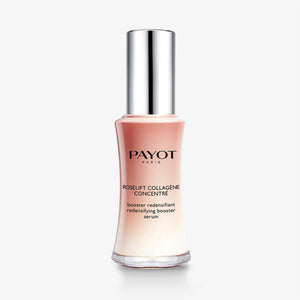 RE-densifying Booster Serum.

What's the secret to the effectiveness of the redensifying booster concentrate?
It's a serum that has twice the concentration of collagen-boosting peptide than the day care.
Its intense redensifying action complements the use of the day and night care.

You'll love its high-absorption texture and its fragrance with rosy, fruity and woody floral notes.